Underpinning and Piling
These tasks are an essential part of many of the structural damage repair projects we undertake, often when the damage is caused by subsidence.
If the ground underneath the building is stable, then Underpinning is the normal procedure. If the ground is less stable, Piling would almost certainly be necessary.
Shown below are some projects we have completed, showing the initial underpinning work: -
Work completed on the total refurbishment to a Victorian detached property with subtantial structural problems on Bradford Road, Wakefield: -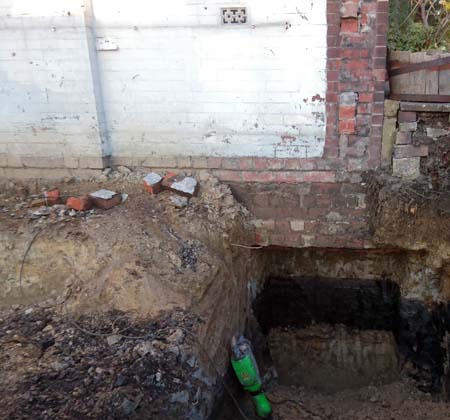 The photo above shows the commencement of the underpinning work.
The above photo shows the continuation of the underpinning work.